Technologies
Harmonic Stabilizer
THE ENERGY GROUP has the worldwide exclusive to offer this new and unique product called the "Harmonic Stabilizer". It is a highly technical product that will eliminate "harmonics" within your facility. The Harmonic Stabilizer can be quickly and easily installed onto your "Main and Network" Sub-Station / Generators / Transformers, etc. without any downtime (using shunt application) with one unit on your Primary side and another unit on your Secondary side eliminating harmonics throughout your entire building. The Harmonic Stabilizer, <proprietary technology> , has no moving parts , uses no electro magnets, additives, catalysts, filters or dissimilar metals. Its approximately : 12 - 16 inches in length and 2 1/2 inches in diameter. Once installed , there is never any maintenance, servicing or regeneration required. Its operating life is indefinite.
It provides the following benefits:
* Will extend the life of your equipment
* NEVER requires any maintenance or replacement
* Made of GR 304 Stainless Steel
* Long Term Warranty < 50 Years >
* Individually sized based on Primary / Secondary capacity
* Will not effect computer equipment using ground

4H - Frequently Asked Questions

In an age of increasing technological complexity, planned obsolescence and rising operating costs, the Harmonic Stabilizer is a model of simplicity, longevity and cost effectiveness that will reduce / eliminate harmonics throughout your buildings. If you have any further questions, please send them via e-mail and we will get back to you from our chief engineer. Thank You for your time and you anticipated consideration with this product.
---
Fossil Fuel Stabilizer

* Pollution Control and Prevention
* Clean Technology
* Consumption Reductions
* Energy Efficiency and Waste Reductions: Power or Fuel
* Calf. ARB aftermarket Executive Order (D-612)

The Fossil Fuel Stabilizer
(Made in USA)
<It is the "only" product available today that addresses air pollution before combustion rather than after the pollution has been created>
Installs quickly and easily onto the fuel line of any fossil fuel combustion equipment: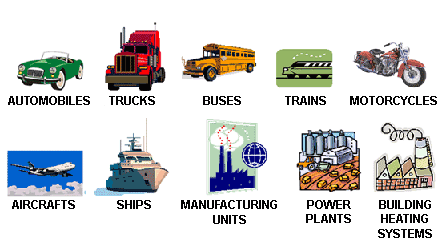 Benefits Achieved with Fuel Stabilizer

* Virtually complete elimination of exhaust emissions.
* Extends life of Firing and Combustion Equipment.
* Top performance is achieved and costs reduced by utilizing economy octanes and lower grade diesel fuel.
* Never requires maintenance or replacement.
* Boosts overall fuel efficiency from 6% to 30%, dependent on usage/ fuel used.
* Same unit may be used with a variety of fossil fuels.

Features Obtained by Users of The Fuel Stabilizer

* Long term warranty for the life of its 304 Stainless Steel body.
* One year (1) conditional money-back guarantee.
* Improved fuel mileage & performance
* Reductions in consumption 10 - 31%
* Auto/Truck Fleets / Marine Vessels / Locomotives / Boilers
* Used on "Any" type of fossil fuel
* Reduces Carbon Monoxide, Hydrocarbons, Particulates, Nitrogen Oxides & Sulphur Dioxide.
* Ideal for systems producing, heat, hot water and steam
* Longer usage better the results
* Hydrostatically Pressured tested at 1,600 PSI (or 110.3 bar) and held for five seconds in accordance with ASTM A-312 (June 1996)
Used By:
The Power Generating Industry
The Petroleum Refining Industry
The Petrochemical Industry
The Chemical Industry
The Pulp & Paper Industry
The Marine Industry
General Commercial/Industrial Applications
Offshore Platforms
Pulverized Coal Application (Special Unit Order)

HOW IT WORKS:

The fuel stabilizer reduces consumption/pollution emanating from "any" fossil fuel combustion, having an economic and an environmental impact.
Since this is a proprietary / trade secret technology, it cannot be disclosed on the ingredients, but, as the fuel passes through the fuel devices chamber, a reaction occurs to the fuel molecule(s). This process makes the fuel more stable/uniform, thus making the combustion process more complete, effective and efficient - reducing unburned or partially burned fuel molecules - consuming less fuel and producing less emissions. You can achieve lower/extended maintenance intervals, longer engine life, reduced need for major component overhauls, fewer carbon deposits in the combustion chamber are reduced and allows engines to run cooler. All of these, benefiting your Bottom Line and the planet. Our technology has been verified, proven and documented by the many diverse installations established and their respective results/performances achieved.

Why you haven't heard of it? - "So does the world oppose a new idea. It takes time to make up the minds to its value and importance. Ignorance, prejudice and inertia of the old retard progress and eventually, barriers are thrown down" (Nikola Tesla). Like with any new technology, our device was tested extensively, with performance and verifications in many categories. This produced various case studies, hard data, media coverage and 3rd party testing - all contributing to its proven track record...






---
Blue Q (A/C - Refrigeration - Cooling)

The "Q" factor is for air conditioning, freezers, coolers, chillers, ice machines, vehicles, airplanes, refrigerated trucking and refrigerated warehousing. Treatments of air conditioning, heat pumps and refrigeration systems has been tested and customer proven to reduce power consumption by an average range of 20% to 35%.
---
Standard Industrial Classification Codes

SIC: 1731, 8711, 794-17, 794-43, 794-89, 9611, 8742-12 and 5211-36
NAICS: 541690, 926110, 926130
H C: 9866 - 9878, 9901 - 9927
New Jersey Business Code = 1812, 3812, 4812, 5812
US-Sin Codes = 871-200/871-201
D & B = # 78-351-7147
Hubzone # = 30416
N.J. State Vendor ID: #223079910 - 200715853
Port Authority of NY & NJ Vendor # 0000106982
National NIGP Commodity Codes: 961-31, 910-16, 912-21,
925-34, 925-35, 925-36, 925-43, 925-77
City of New York - Mayors Vendor Enrollment Center (VEC): #0002643807
United Nations Common Coding System (UNCCS - (#141337)):
544200 - 544220 - 544310 - 913450 /452/453/454



H S Codes: 86 - 87 - 88 - 89 (988299)
Sch. B Codes (Fuel): 8421.39.8090
8421.23.0000 (fuel filter)
CCL / ECCN Codes: N / A
(Blue Q): 8415.82.0110 / .0170